World of Colors
Game Features:
In today's digital world, new technologies and digital channels are the most effective media for reaching young people. That is why education experts worldwide are turning to interactive communication platforms to promote children's development and enhance their learning processes.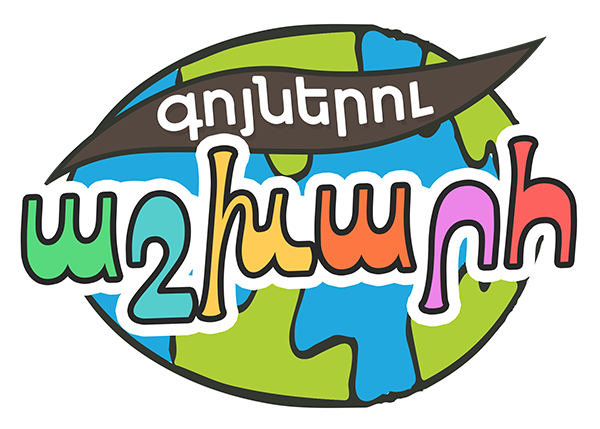 Hamazkayin is proud to introduce its brand new mobile application, "Lalan & Aran: World of Colors". It is an entertaining and educational game to be made available on iOS and Android devices. "Lalan & Aran: World of Colors" will also boost the viability of the Armenian language in the world of modern computing and on entertainment devices.
An actual in-game screenshot
The game features Lala and Ara, two main characters who will guide children as young as three years old through the various levels of the application. Choosing one of the 10 basic colors of the game, the child will have a choice of 4 games in every color, each one contributing to the development of his/her memory, concentration, logic and language skills. Moreover, the games encourage children's creativity, imagination and multitasking abilities.
Our main characters: Lala & Ara
Naturally, none of this would not be possible without your generous support. To make this project a reality, a total of USD 15,000 was raised thought an online crowdfunding platform (Kickstarter.com) for the creative and technical development of the application, in order to make it available to Armenian children worldwide. The app is available as a free download.
Any additional funds raised will also help us initiate new projects geared towards children: teaching shapes, numbers, alphabet & more, in Armenian.
An actual in-game screenshot
An actual in-game screenshot
We thank you in advance for contributing to this ambitious project. We aim to help our children to stay in touch with their roots and keep the Armenian language alive.
World of Colors